Now more than ever, school districts need a consistent facilities and funding data collection/management/reporting system.
BondPlanner helps you with:
Maintaining your campus, building systems and facility assessment data in a purpose-built database

Improving data management and organization, saving time and frustration

Leads to faster, better decisions that are backed up by data

No more spreadsheets!

Your single source of truth

Easy to purchase via TIPS
Facility Condition Assessments
Capture this key data and utilize for future projects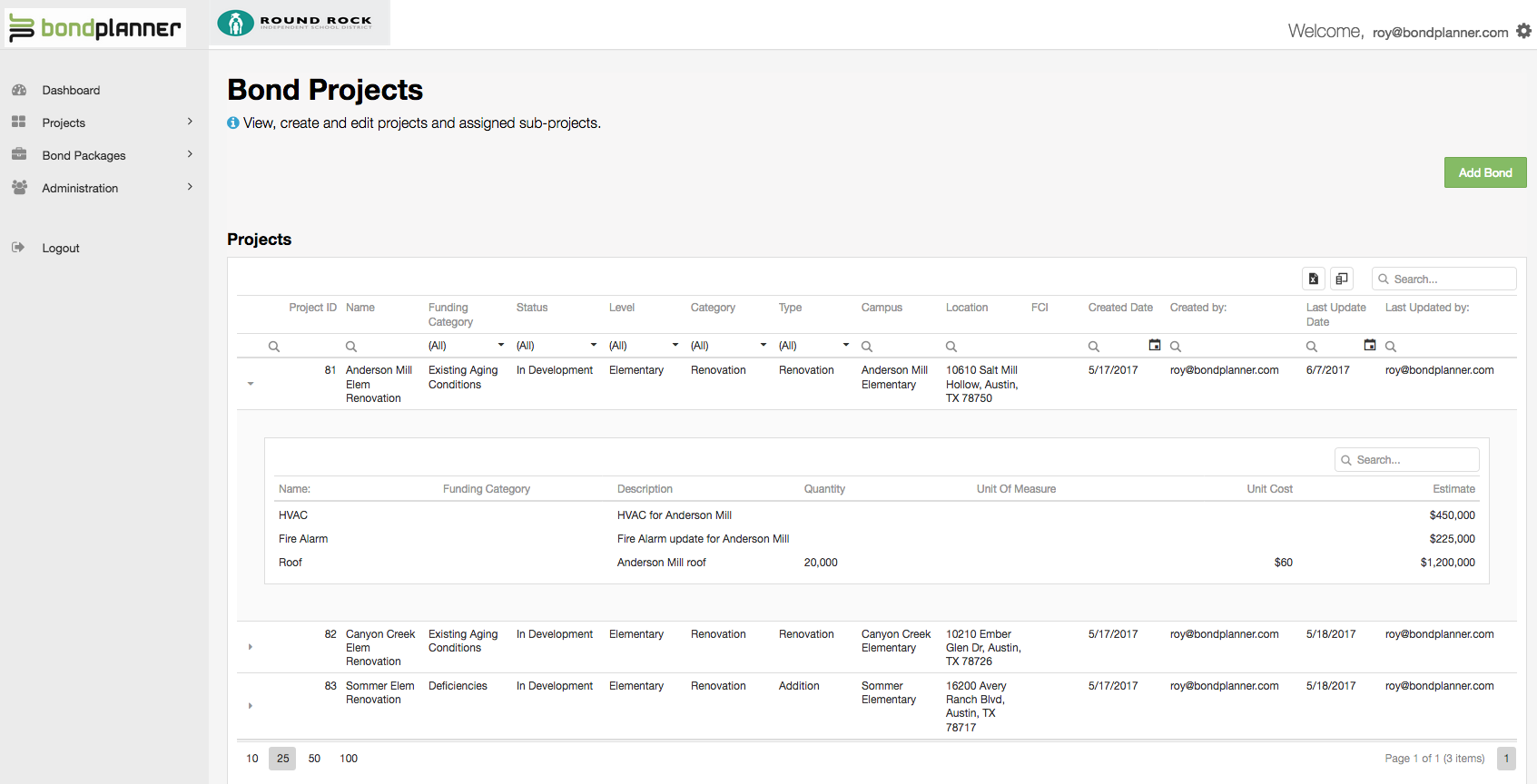 Bond scenarios become easy
Create as many as you like and update with the click of a mouse.
BondPlanner is purpose-built, designed to be the intelligent assistant you need for creating your school district construction and maintenance funding plans. There's no more wondering who accessed the plan, who has the latest spreadsheet or who changed a formula.
make it fast and easy to get to the answer you need...now
Your information is available when and where you need it.
With BondPlanner, create your next funding plan faster and easier.
Click the button below for a demo session. It takes about 30 minutes, and there's never any pressure from us. You either see the value we provide or you don't.